We love getting to partner with our friends in the community, so when long-time inspiration Jordan Buckellew reached out with an opportunity for us, we were ecstatic. Not only is Jordan a talented photographer, she is an outspoken advocate for people who experience disabilities. FashionABLE kicked off Minnesota Fashion Week and showcased models of ALL abilities! (check out the write up done by Minnesota Monthly to learn more!)
Not only did it create a space for inclusivity in the fashion scene, the event benefited Best Buddies MN which is a nonprofit supporting individuals with intellectual and developmental disabilities.
Best Buddies International is a nonprofit 501(c)(3) organization dedicated to establishing a global volunteer movement that creates opportunities for one-to-one friendships, integrated employment, leadership development, and inclusive living for individuals with intellectual and developmental disabilities (IDD).
The Steller Kindness Project was proud to be a sponsor for the event, but we also had the honor of hosting the models in our Steller Connect space! Our Steller Hair Company team had so much fun helping the models get runway-ready with personalized hairstyles that fit their outfits, as well as a makeup application to highlight their already beautiful features. Each model brought spunk and life to the space! Being able to host these incredible people in Steller Connect is the reason we keep that space so versatile and available. We are committed to continue educating ourselves on how to create a salon experience that feels welcoming, accessible and inclusive to all!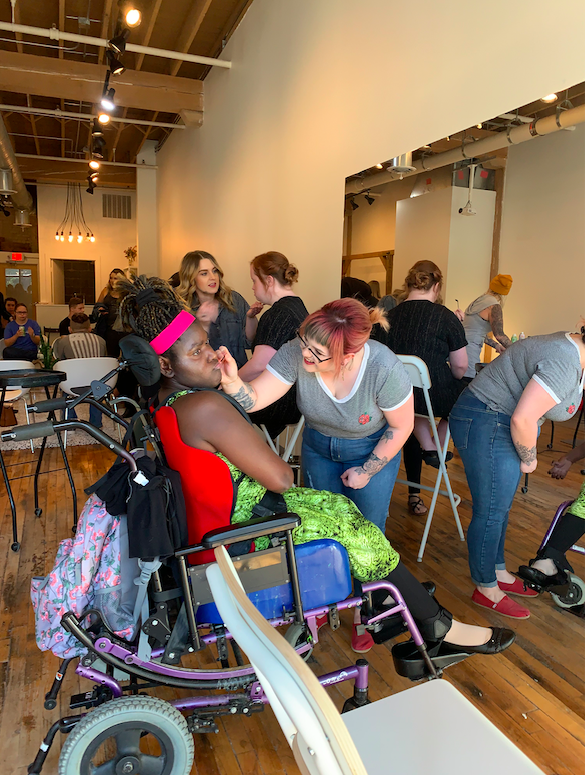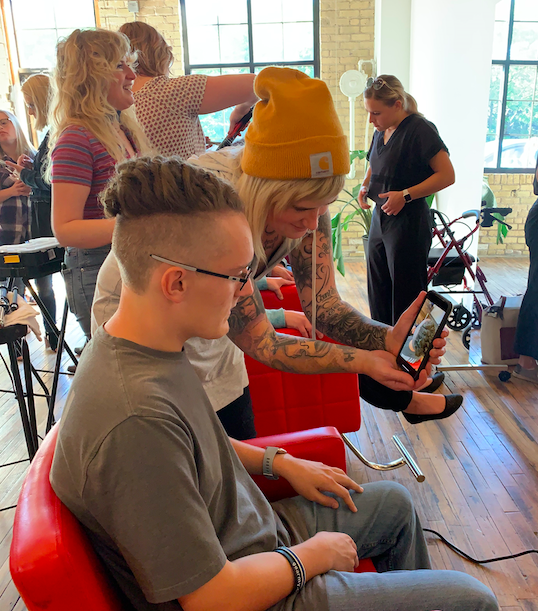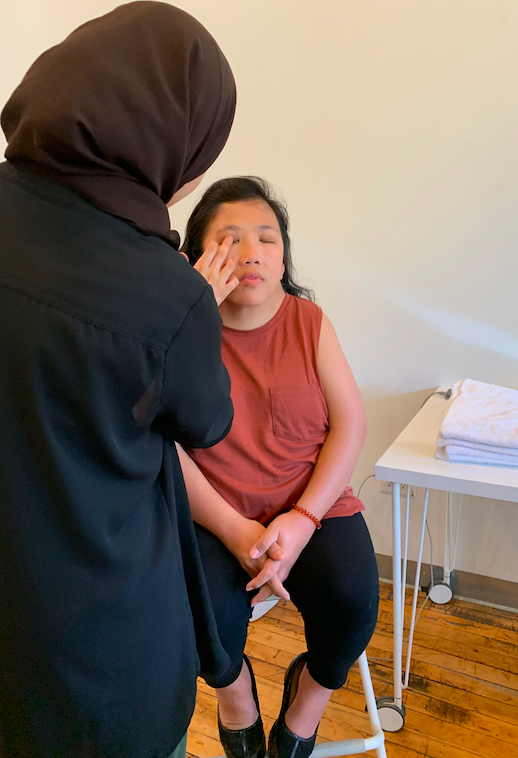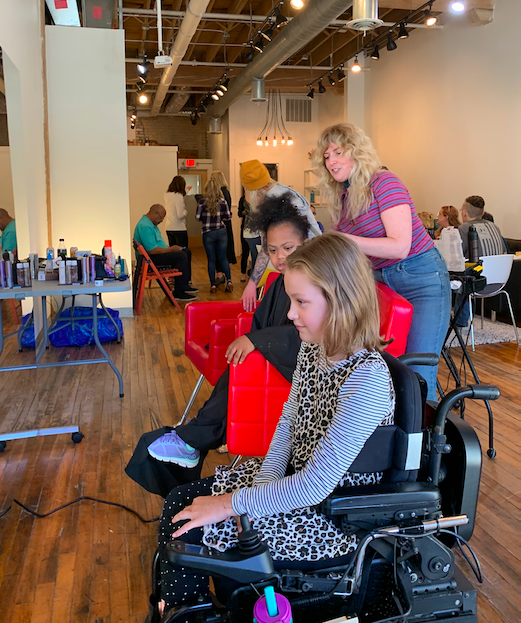 It was amazing to have the opportunity to talk with the models before the show, we shared a lot of laughs and took a ton of photographs. Some of the models were familiar with runway and knew their stuff while other models were new to the fashion show scene - either way they all killed it at the show. While attending the show we got to see the models walk the catwalk while hearing a small piece about them. We loved being able to assist in helping the models look and feel beautiful.
The invaluable act of advocating for Inclusivity, and celebrating humans for the people they are, can only result with creating good for all.
Sponsors for the FashionABLE event:
Special Thanks: